Timely events and opportunities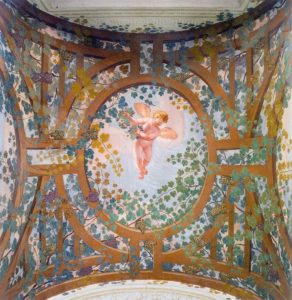 | | |
| --- | --- |
| The 2018 Mount Vernon Symposium:  Register soon–places going fast!   | |
"Let them be … fashionable or send none": Decorative Arts in the British Atlantic World

June 1-3

Join leading curators, historians, and art historians as they examine a wide variety of styles, objects, methods, and techniques which crisscrossed the Atlantic between Britain and America.

View the full schedule on the Mt Vernon website.

 2018 Massachusetts Historical Society Research Fellowships
The Massachusetts Historical Society will offer more than forty research fellowships for the academic year 2018-2019.
The Society also participates in the New England Regional Fellowship Consortium. Twenty-five cultural institutions will offer a minimum of eighteen fellowships in 2018-2019. These grants provide a stipend of $5,000 for a total of eight or more weeks of research conducted at three or more participating institutions. See the Consortium website for a list of member organizations and email them to discuss possible itineraries!
DEADLINE: MARCH 1, 2018
MHS Short-term Fellowships carry a stipend of $2,000 to support four or more weeks of research in the Society's collections. One application automatically puts you into consideration for any applicable short-term fellowships. Graduate students, faculty, and independent researchers are welcome to apply. We will offer more than twenty short-term fellowships in the coming year!
About the MHS: Manuscripts form the heart of the collections at the MHS. The Society houses more than 12 million pieces in 3,600 separate collections of personal papers and institutional records. The Society's collections also include several hundred thousand books, more than 10,000 broadsides, 30,000 18th– and 19th-century pamphlets, 2,500 maps, 120,000 photographs, and 660 works of art.
For more information, please visit www.masshist.org/research/fellowships, email fellowships@masshist.org or phone 617-646-0577.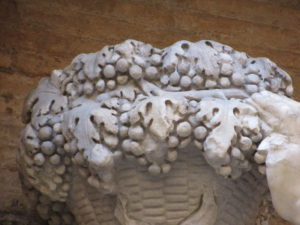 Deadline for Applications, March 1, 2018.Library Company of Philadelphia  2018-19 Short-term, Dissertation, and Post-Doctoral Fellowships. 
The Library Company of Philadelphia invites applications for short-term, dissertation and post-doctoral fellowships for 2018-2019. The fellowships support on-site research on topics related to the collections of the Library Company and other local archives as noted below.
The Library Company of Philadelphia and The Historical Society of Pennsylvania will jointly award approximately 25 short-term (usually one-month) fellowships for research in either or both collections, with a stipend of $2,000, for residencies between September 1, 2018, and May 31, 2019.
The Albert M. Greenfield Foundation Dissertation Fellowship supports dissertation research at the Library Company, with a stipend of $20,000.  The award may be divided between two applicants, each of whom would receive $10,000 for the period September 1, 2018, to January 15, 2019, or January 15 to May 31, 2019.
The Library Company's Program in Early American Economy and Society (PEAES) offers both short-term and dissertation fellowships that are designed to promote scholarship in early American economy and society, broadly defined, from its colonial beginnings to the 1850s.  Applicants may submit proposals based not only on the Library Company's collections but also on those of other institutions in the Philadelphia area. The stipends and tenure of the awards are the same as for the short-term and dissertation fellowships described above.
The Library Company of Philadelphia's Program in African American History (PAAH) is now accepting applications for its Mellon Scholars Fellowship Program, which aims to promote research in the collections of the Library Company and to enhance the production of scholarly work in African American history of the 17th, 18th, and 19th centuries. The Mellon Scholars Program is made possible with the support of the Andrew W. Mellon Foundation and is designed to increase the participation of scholars from underrepresented backgrounds and others in the field of African American history prior to 1900. The following PAAH fellowships are offered for 2018-2019, with dates of tenure as above:
A Dissertation fellowship, with a stipend of $25,000, which may be divided between two applicants.  Applicants must be in the later stages of research or writing.
· Short-term (one month) fellowships, for doctoral candidates and senior scholars, with a stipend of $2,500.
· A Post-doctoral fellowship, with a stipend of $50,000, which may be divided between two applicants.  Recent recipients of the Ph.D. as well as senior scholars may apply, but applicants must hold a Ph.D. by September 1, 2018.
The application deadline for all fellowships is March 1, 2018, with a decision to be made by April 15.
To apply, go to www.librarycompany.org/fellowships, fill out a required electronic cover sheet, indicating all the fellowships you wish to apply for, and submit a brief résumé and a 3-5 page description of the proposed research. For short-term awards please submit one letter of recommendation; for dissertation and post-doctoral awards also submit a writing sample of about 25 pages and a second letter of recommendation.
More detailed information is available at www.librarycompany.org/fellowships.  For further information about the general fellowship program, contact James Green at jgreen@librarycompany.org ; for PEAES fellowships, contact Cathy Matson at cmatson@udel.edu ; for PAAH fellowships, contact Erica Armstrong Dunbar at era@udel.edu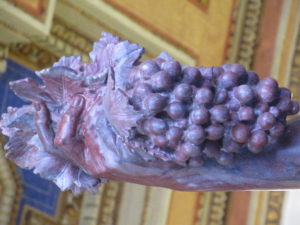 2 March Deadline.  CALL FOR PAPERS.  CHORD workshop: 'Retailing, Architecture and Material Culture: Historical Perspectives'    Tuesday 22 May 2018    University of Wolverhampton, UK
The Centre for the History of Retailing and Distribution (CHORD) invites submissions for a workshop that explores the architecture, material environmement, objetcs and material culture of retailing and distribution.
Papers focusing on any historical period or geographical area are welcome, as are reflections on methodology and / or theory. We invite both experienced and new speakers, including speakers without an institutional affiliation. Potential speakers are welcome to discuss their ideas with the organiser before submission (please see details below). Some of the themes that  might be considered include (but are not limited to):
The architecture of shops, markets and retail premises
Retailing and distribution ephemera
Retail exteriors, displays and interiors
The material culture of distribution
Fixtures, fittings and packaging
The restoration and recreation of historical shops
Retailing and town planning
Retail premises in the wider environment
Individual papers are usually 20 minutes in length, followed by 10 minutes for questions and discussion. We also welcome shorter, 10 minute 'work in progress' presentations, also followed by 10 minutes for discussion.
To submit a proposal, please send title and abstract of c.300 to 400 words, specifying whether you are proposing a 10 or a 20 minute presentation to Laura Ugolini, at l.ugolini@wlv.ac.uk by 2 March 2018.
If you are unsure whether to submit a proposal or would like to discuss your ideas before submission, please e-mail Laura Ugolini at l.ugolini@wlv.ac.uk
The workshop will be held in the Mary Seacole ('MH') Building, Wolverhampton University City Campus Molineux, a short walk from Wolverhampton's bus and train stations. Maps and directions are available here:
https://www.wlv.ac.uk/about-us/contacts-and-maps/all-maps-and-directions/map-and-directions-for-city-campus-wolverhampton/
The call for papers is available here:
https://retailhistory.wordpress.com/2017/10/27/workshop-and-call-for-papers-retailing-architecture-and-material-culture-historical-perspectives/
Find out more about this and other CHORD events at https://retailhistory.wordpress.com
Prof. Laura Ugolini l.ugolini@wlv.ac.uk
Professor of History, Dept. of History, Politics, War Studies
Faculty of Social Sciences
Room MH124
Mary Seacole (MH) Building
University of Wolverhampton
Wolverhampton    WV1 1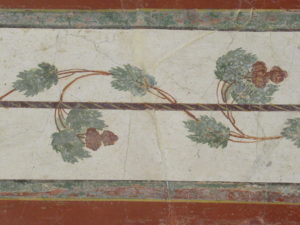 10 March Deadline.  Residential scholarships at Fondazione Giorgio Cini, Venice
The Fondazione Giorgio Cini, Venice offers residential scholarships to Italian and international PhDs and post-doc students (who must not be over 40 years old on 10 March 2018) wishing to further their studies of Italian culture – especially that of the Veneto –  with an interdisciplinary approach in one of the following fields: early printed books, art history, literature, music, drama, Venetian history and comparative cultures and spiritualities.
Each scholarship is worth 3,100 euros (gross sum) and accommodation free of charge for 3 months at the Vittore Branca Center Residence in the period May 2018 – May 2019.
The scholarships are offered with the support of Fondazione di Venezia.  Info: centrobranca@cini.it
More information: http://www.cini.it/wp-content/uploads/2018/01/VITTORE-BRANCA-2018-SCHOLARSHIP-ANNOUNCEMENT_definitivo.pdf
HOW TO APPLY AND SELECTION.  Candidates  shall  send  their  scholarship  application,  complete  with  the  required  documents  (see below), by registered post or courier to:
Fondazione Giorgio Cini onlus
Secretariat – Vittore Branca Center for the Study of Italian Culture
Island of San Giorgio Maggiore
30124 Venice  Italy
Applications must be sent by March 10, 2018 with the following enclosed documents:
paper application form (download: www.cini.it/wp-content/uploads/2014/11/2015-
APPLICATION-FORM.pdf);
– degree certificate(s) with marks for individual exams, or an equivalent or superior qualification – printed document;
– a  copy  of  a  degree  dissertation (for  PhD  students) or  doctorate  thesis (for  post- doctorate researchers) and copies of any other relevant academic works – saved on CD ROM, DVD or USB pen;
– curriculum vitae, including  knowledge  of  languages,  and  authorization  to  handle private data according to Italian Legislative Decree 196/2003 – printed document;
– research  topic  and  a  description (around 1,500 words) of  the  study  program that the candidate will follow, specifying aims, time scale, and materials and documents to be consulted at the Fondazione Giorgio Cini – printed document;
– 3  reference  letters from professors and scholars who supervise or have supervised the candidate (NB the letters shall be originals printed on headed notepaper of the relevant university or institution).
– In  case  of  need,  reference  letters  could  also  be  shipped  separately  to  the  Vittore Branca

The Starr Center for the Study of the American Experience and the John Carter Brown Library invite applications for the Hodson Trust-John Carter Brown Fellowship, a unique research and writing fellowship.
The Hodson Trust-John Carter Brown Library Fellowship supports work by academics, independent scholars and writers working on significant projects relating to the literature, history, culture, or art of the Americas before 1830. Candidates with a U.S. history topic are strongly encouraged to concentrate on the period prior to 1801. The fellowship is also open to filmmakers, novelists, creative and performing artists, and others working on projects that draw on this period of history.  Candidates are encouraged to consult the John Carter Brown Library's collections online prior to submitting an application.
The 2018-2019 fellowship award supports two months of research and two months of writing. The stipend is $5,000 per month for a total of $20,000, plus housing and university privileges.
The research is conducted at the John Carter Brown Library on the campus of Brown University in Providence, R.I., which has one of the world's richest collections of books, maps and documents related to North and South America and the Caribbean between 1492 and 1830. The research must be completed within the academic year (September to May). Housing will be provided convenient to the library.
The writing period of the fellowship will be at the Starr Center at Washington College in Chestertown, Md. The Starr Center is dedicated to innovative approaches to the nation's past and present, and to fostering outstanding writing on American history and culture. The two-month writing term will be during the summer following the research term (June-August). The Hodson Trust – John Carter Brown Library Fellow will be provided with an office in the Starr Center's c. 1745 waterfront Custom House, as well as exclusive use of its Fellows' Residence in Chestertown's historic district. (The house is large enough to accommodate a family.)
Applications Should Include the Following
1. A cover letter.
2. The applicant's curriculum vitae, including a list of past publications or other relevant projects, as well as the names and telephone numbers of at least three references.
3. At least one substantial sample of the candidate's writing (published or unpublished) or other past work.
4. A brief narrative description of the work-in-progress, its potential contributions to history, literature, the arts, or our understanding of the present, and the candidate's plan for his or her fellowship terms in Providence and Chestertown.
Candidates are encouraged to consult the John Carter Brown Library's collections online prior to submitting an application. Special consideration will be given to proposals discussing specific resources at the JCB that will be useful to the project.
Deadline to apply: March 15, 2018.
Applications may be submitted via email to applications_starrcenter@washcoll.edu in a single pdf document.
All email correspondence must include applicant's full name in the subject line.
Questions may be directed to Patrick Nugent Deputy Director at pnugent2@washcoll.edu.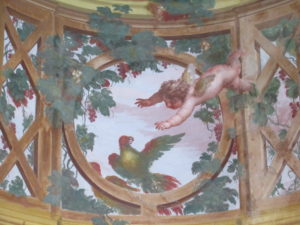 May 31, 2018  Application Deadline   2018 SAH/Mellon Author Awards
The Society of Architectural Historians is now accepting applications for the 2018 SAH/Mellon Author Awards. Funded by a grant from The Andrew W. Mellon Foundation and administered by SAH, the award is designed to provide financial relief to scholars who are publishing their first monograph on the history of the built environment. The purpose of the award is to help defray the high costs of image licensing, reproductions and creation of original drawings and maps for monographs on the history of the built environment.
The application deadline is May 31, 2018. Successful applicants will be first-time book authors who are under contract with a publisher for a manuscript on the history of the built environment.
Eligibility:
The author must be a current member of SAH.
The author will have received a PhD within the past six years (January 2012 – May 31, 2018) and must submit proof and date of PhD and current professional standing.
Authors must be under contract with a commercial or nonprofit publisher; self-published books are not eligible.
Books covering all periods and areas in the history of architecture, landscape architecture, urbanism, and related subjects are eligible. Publications in art history and visual studies are not eligible and should be submitted to the Millard Meiss Publication Fund administered by College Art Association (CAA). Excavation or other technical reports, articles, previously published works (including collections of previously published essays), or congress proceedings are not eligible.
Awards are open to authors of all nations; however, applications must be submitted in English.
A project that has been rejected for an SAH/Mellon Author Awards grant may not be resubmitted.
Visit sah.org/mellon-awards for award criteria and application instructions.

15 June 2018 Deadline
Europe's past is overwhelmingly monarchical, yet the monarchies that remained in place at the end of the Second World War hardly resembled those that governed Europe at the end of the Middle Ages. Modernity transformed monarchy from a matter of fact into one of opinion, and enabled moving from a world where everything was sacred to one where all was profane. If words, then, remained the same – along with many of the families, their properties and places of residence – their meaning changed profoundly overtime and across countries. This is so much so that, along the centuries, European monarchy as an institution seems unrecognisable to any attentive observer. Even so, the present academic literature seldom measures the distance between monarchy's various historical meanings and manifestations.
In theoretical and speculative disciplines, the lack of inquiry into monarchy's significance is due partly to disciplinary divisions. Political theorists and intellectual historians rarely delve into the subject of monarchy, while historians of monarchy tend to focus on chronology and rarely ask questions pertaining to monarchy as a concept. Monarchism's own nature has in part determined these divisions. Due to its providentialist foundations in the divine right of kings, monarchism is a double paradox, a form of political theory that is at once anti-political and anti-theoretical. Innovatively, this conference seeks to break disciplinary barriers by combining the outlooks of monarchical specialists on the one hand, and of social, cultural, and political theorists on the other.
Proceeding from the premise that the nature of things is best known, and their development most determined, during critical times, this conference centers on three (long) key moments in the history of modern European monarchy: the English Revolution, the French Revolution, and the mainstreaming of republicanism during the first half of the twentieth century. These moments, however, are only referential, and presentations studying the reinvention, representation and conceptualisation of monarchy during other modern periods, from 1500 to the present, are also welcome, with Renaissance subjects possibly serving as introits and contemporary ones as epilogues to the conference.
The main lines of inquiry are twofold, one directed at monarchy's political significance, and the other at its socio-cultural, psychological, religious and spiritual roles. The political-conceptual line of inquiry can include – without being limited to – European monarchy's historical relationship to legislation and the administration of justice, as well as democratic, republican, and aristocratic traditions. The theological/sociological/anthropological perspective is instead concerned with monarchy as a series of rituals, processions, celebrations and formal procedures that represent sovereignty, organise time and relationships, lend nations a sense of identity, and connect individuals emotionally with sacred spaces and powers, especially as represented by the Catholic and Protestant religions.
Contributions may address one or more of the following themes but are not limited to them:
Monarchy in political thought
The relationship between spiritual and temporal powers
Royalism vs. monarchism
National and sovereign representation
Monarchy and property
Monarchy in its relation with religion, theology and spirituality
The royal imaginary
Royal feasts, rituals, processions and celebrations
Women and monarchy
European monarchy in comparison or dialectical relationship with non-Western monarchical traditions
We invite proposals for 20-minute presentations, which will be revised subsequently for publication in a peer-reviewed collective volume. Graduate students are welcome to participate, and papers in Dutch, English, French, German, Italian, Portuguese and Spanish are accepted, although English is encouraged to facilitate communication. The conference will be held at the University of Cambridge on 8-9 January 2019. Please email a 200-word abstract and one-page CV to Carolina Armenteros (c.armenteros81@gmail.com), Philippe Barthelet at phiiippe.barthelet@orange.fr and/or Andrew Thompson (act25@cam.ac.uk)by 15 June 2018.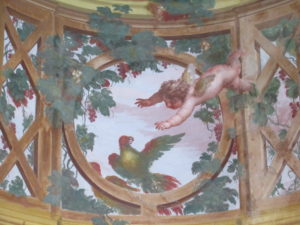 15 September Deadline: Journal of the Decorative Arts Society 43 (2019)
The DAS journal for 2019 will celebrate cross-cultural influences between British and Continental European designers and makers of decorative art, as well as exchange with designers further afield. The Society's remit is 1850 to the present, and typical journal articles take an object-focussed approach. The journal audience is knowledgeable and well-informed, but not necessarily academic. Authors are invited to submit proposals of around 750–1,000 words by 15 September 2018, for articles between around 2,500–6,000 words, plus notes, illustrations and captions. Send proposals to the Editor, Megan Aldrich FSA, at meganbrewsteraldrich@gmail.com.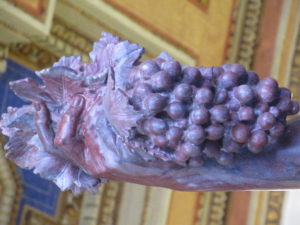 Ongoing.  Furniture History Society: Early Stage Career Development Group
The FHS have created the Early-Stage Career Development project, based on the one we have run in London for the past three years, which brings these young people together to study furniture through visits to museum study collections, dealers' galleries, restoration workshops and any means by which they can examine pieces of furniture and learn about the object itself. We found that these sessions not only were invaluable learning experiences but also created networks among the participant of enthusiasts for the study of furniture and interiors. We are very much looking forward to creating the same enthusiasm in the USA.
If you have any suggestions for people you think would like to join the ESCD group or indeed if you have any suggestions for activities, we would be delighted and grateful to hear from you. Our coordinator for these activities, if you would like to contact her, is Maggie Moore, who has her email address at newyork@furniturehistorysociety.org.
We look forward to hearing from you or perhaps to seeing you at a future FHS event.
Yours sincerely,
Christopher Rowell, Chairman. Furniture History Society and Adriana Turpin, Chairman, Grants Committee

Rolling deadlines.  Grant possibilities for historic houses and landscapes.
The Society of Architectural Historians American Architecture and Landscape Field Trip grant program funds architecture and landscape field trips for underserved students in grades 3 through high school. To deliver awe-inspiring field trips, SAH seeks to partner with other not-for-profit organizations that offer youth design education programs and docent-led tours of architecture, parks, gardens, neighborhoods, and town/city centers. We fund tour programs that enable students to learn about the history of the built environment by walking through and experiencing great architecture, public parks, gardens, and urban planning.
Established in 2015, the SAH American Architecture and Landscape Field Trip Program has made grants to a wide variety of not-for-profits including house museums/creative place making sites, summer workshops focusing on architecture and design, schools of architecture with youth outreach programs, and arts and architecture high schools.
APPLICATION DETAILS .  Applications are reviewed on a rolling basis and the deadlines for submitting applications are March 1, June 1, September 1, and December 1.  Notification of grant awards will be made within six weeks. Download application details here.