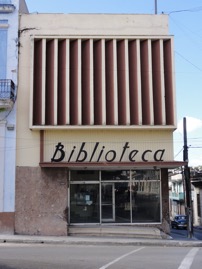 26 August 2017.  This item was solicited for publication in the newsletter of the Gloriana Society.  As the society has ceased operation and the newsletter was never published, I am posting it here.
My current research:
Sheila ffolliott, The Portrait at Court: Catherine de' Medici as Subject, Collector, and Observer.
Among the wonderful contributions at the 2016 Gloriana conference were papers investigating the role of portraits at court and others demonstrating women's participation in diplomacy. These topics intersect in the case of Elizabeth I's "sister queen," Catherine de' Medici (1519-89), the unlikely Queen of France, whose art patronage I have studied for some time. Portraits punctuated her life (as they did for others of her ilk): they recorded changes in status, circulated to relatives and potential marriage partners, lined ceremonial spaces, and even decorated tombs. First depicted at fourteen, as a bride-to-be, and at subsequent stages throughout her life and after (in posthumous decorations), her relationship to the portrait, however, extends beyond her being their subject. She commissioned and collected portraits, she mentioned them in correspondence, and, when displayed, portraits prompted her and her entourage to engage in conversation. She is not unique in this regard, but a focus on her provides the means for gauging the ways in which portraits mattered in court culture: extending beyond artistic and patronage concerns to owners' and viewers' interests and to the issues that discussion of portraits evokes.
I start with what seems to be Catherine's first portrait. Following Joanna Woodall's analysis of Antonis Mor's depiction of Mary Tudor (Madrid: Prado), I consider how this portrait (no longer extant, alas) negotiates her position in her birth and marital families.[1] Although her French mother had a drop of royal blood, only Pope Leo X's shenanigans ennobled his nephew, Lorenzo, Catherine's father. Papal links proved crucial to the ambitious Medici, for Clement VII, another family member, arranged her marriage to Henri de Valois, duc d'Orléans, second son of Francis I of France (his elder brother, the dauphin, required a higher status bride). At the time of Catherine's betrothal, the powers that be imposed Alessandro de' Medici, of unclear parentage and possibly mixed-race, as ruling Duke in Florence. Catherine, the last legitimate member of the old family line, added prestige as he was presented as her brother. Giorgio Vasari, newly in Medici service, painted Alessandro's portrait (Florence: Palazzo Pitti), an image long considered vital to the invention of Medici ducal iconography. At the same time Vasari depicted Catherine as a betrothal gift for her fiancé. Gender ideologies dictated differences in presentation, of course, but an analysis of contemporary texts demonstrates how her portrait similarly invented a new status: the first Medici female to marry royalty.
As a means of aggrandizement, large-scale depictions of dynastic power, or the res gestae (heroic deeds) of an individual or family, frequently decorated early modern European palace walls. The Paris hôtel the widow Catherine built in the 1570s featured an extraordinarily large number of portraits: inventories recount her strategic placement of some, while other sources record visitors' reactions. Depictions of important connections to her husband's dynasty, the Valois, decorated the major gallery space of this no longer extant building: no Medici appear here (although their portraits hung elsewhere). Within this gallery, and others like it, the formalities of court life took place.
Many scholars have shown how portraits circulated among early modern courts, often to promote marriages. Writers inform us that in their absence, portraits are objects of speculation, desire, and negotiation; in their presence, they permit comment. The arrival or first display of an artwork occasioned an event and diplomats, including some women, recorded monarchs' and courtiers' giving, receiving, examining, and discussing portraits. Other instances demonstrate how portraits functioned as props, even stand-ins for absent sovereigns or distinguished ancestors. Displacing talk about a person to a likeness sometimes facilitated, and at other times forestalled, dialogue. Among examples examined here is a woman's account of interactions with portraits at a diplomatic reception.
The mural decorations of the Galerie François I at Fontainebleau, the Palazzo Vecchio in Florence, or the tapestries destined to adorn ceremonial spaces throughout Europe furnish examples of the res gestae approach. Subjecting these portrait-laden narratives to the lens of gender reveals the different expectations for depictions of men and women characteristic of period's norms. While men performed deeds, the most frequent context in which recognizable women appear is at weddings.
Portraits of relatives seem particularly important to royal women. Their status was largely relational and portraits on display in their domestic spaces made visible the power of kinship networks.[2] On a more personal level, leaving home in their mid teens to marry a stranger removed them from intimates and portraits assumed quasi talismanic properties. To provide information on the current state of her children's health, Catherine, often itinerant, placed a painter in her children's household to send her updates on her children's health. She didn't seek fully finished paintings, but the pencil sketches (crayons) that generally preceded the making of oils. Her letters regarding these drawings reveal her understanding of the craft of portraiture: if an image seemed simply to copy an earlier portrait, she requested another from a different angle. She amassed a large collection of pencil portraits (generally retained by an artist for use by his workshop) depicting relatives and members of the court, some inscribed in her own handwriting, as Alexandra Zvereva has shown.[3] Perused in private settings, perhaps in the company of others, these answered a different need than the larger scale painted images intended for public display.
These few examples of one queen's intersection with the portrait indicate the centrality of the genre to her life and provide yet another means to access the operations informing early modern court culture.
[1] Joanna Woodall, "An Exemplary Consort: Antonis Mor's 'Portrait Of Mary Tudor,'" Art History 14 (1991, 192–224.
[2] Dagmar Eichberger and Lisa Beaven, "Family Members and Political Allies: The Portrait Collection of Margaret of Austria," The Art Bulletin 77(1995), 225-248.
[3] Alexandra Zvereva, Les Clouet de Catherine de Médicis: chefs-d'œuvre graphiques du Musée Condé ‪Paris: Somogy, 2002.
– – – – – – –